If you want consistent format for Content, Songs, Announcement, or other kind of service item, but you don't want to use Proclaim's formatting, you can use Proclaim to create your own Smart Media templates.
Create a Smart Media template from existing media, or make one from scratch.
To make a Smart Media template from existing media, go to Media > Browse Media, choose an image from your Group Uploads or other media, then click "Edit Smart Media" to create a new Smart Media Template.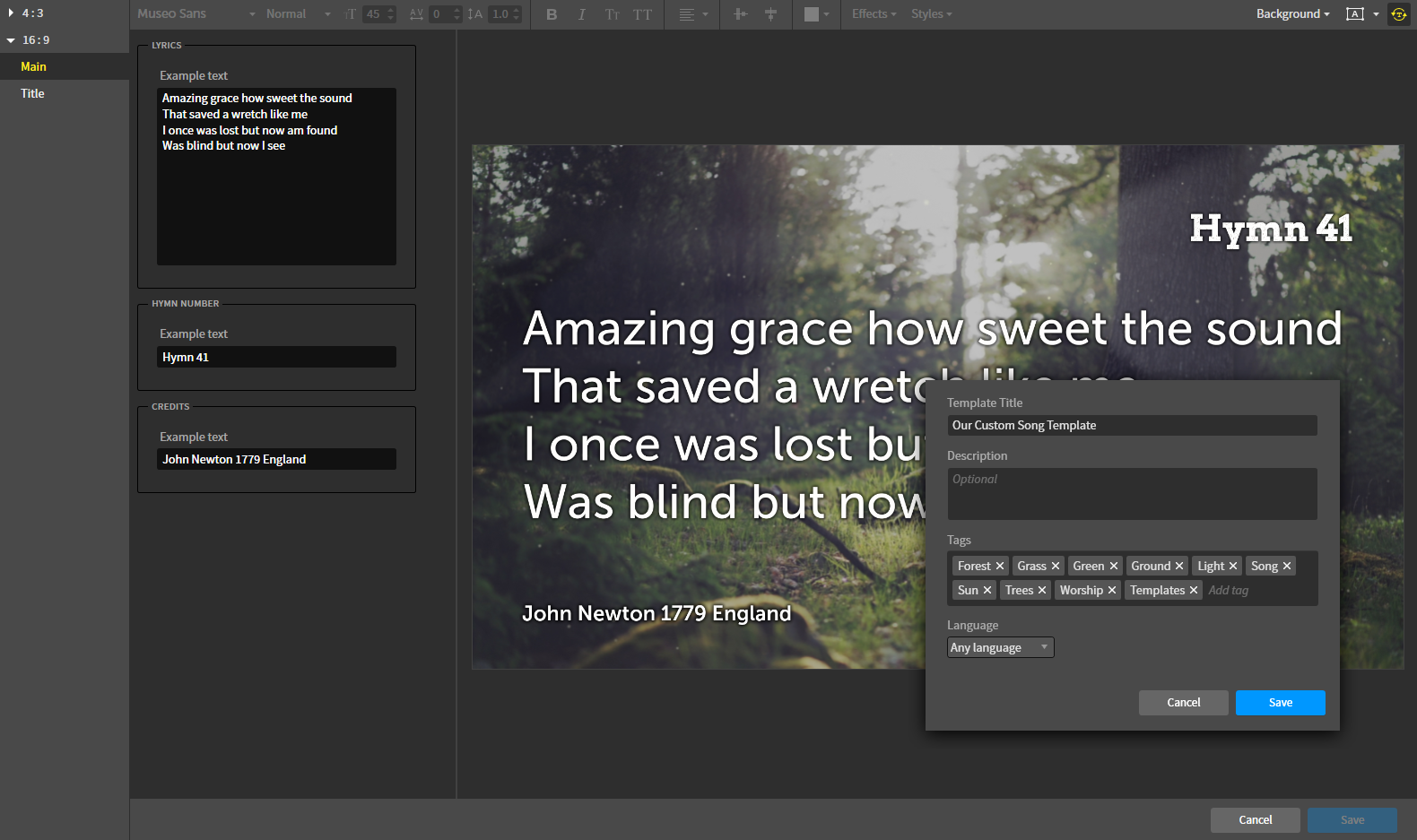 Or, if you want to make a Smart Media template from an image you've not yet imported, go to Media > Create Smart Media, then choose the kind of template you want to create.
Add an image, text boxes, and styling to customize your template.
Note: You must import an image in order to save your template. Proclaim will scale your image to fit the background, but you may want to resize it before importing for best results.
When you're done customizing your template, click Save to give your template a name, add a description or tags if you want. Then, click Save so that your group can start using your new template.
To find your new Smart Media template, go to Media > Browse Media. Your new template will appear in your Group Uploads.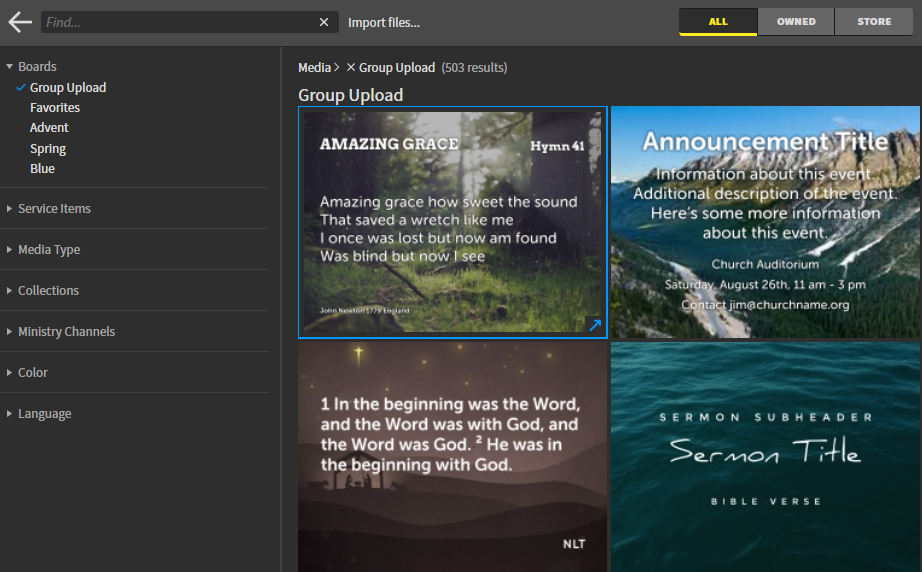 Note: Creating motion Smart Media templates is not supported at this time. If you make a template from a motion graphic, the background of your template will be a still image.
Set your template as the default media for that service item type, or just keep it in your Group Uploads for future use.