A log file is a list of all of the actions performed in Proclaim, including any errors the app encountered. Logs are very helpful in diagnosing most issues in Proclaim including crashes, bugs, and other anomalous behavior.
The Proclaim client automatically creates a set of log files when you run the program. You can create a .zip of these log files directly through the Proclaim client. If your issue is such that you are unable to open Proclaim, directions are provided below.
Note: when submitting a bug report, please collect your log files as detailed below.
Collecting log files through Proclaim (recommended)
Navigate to the help menu at the top of the screen. Select Save log files... from the list.
Proceed to the next step to post your logs.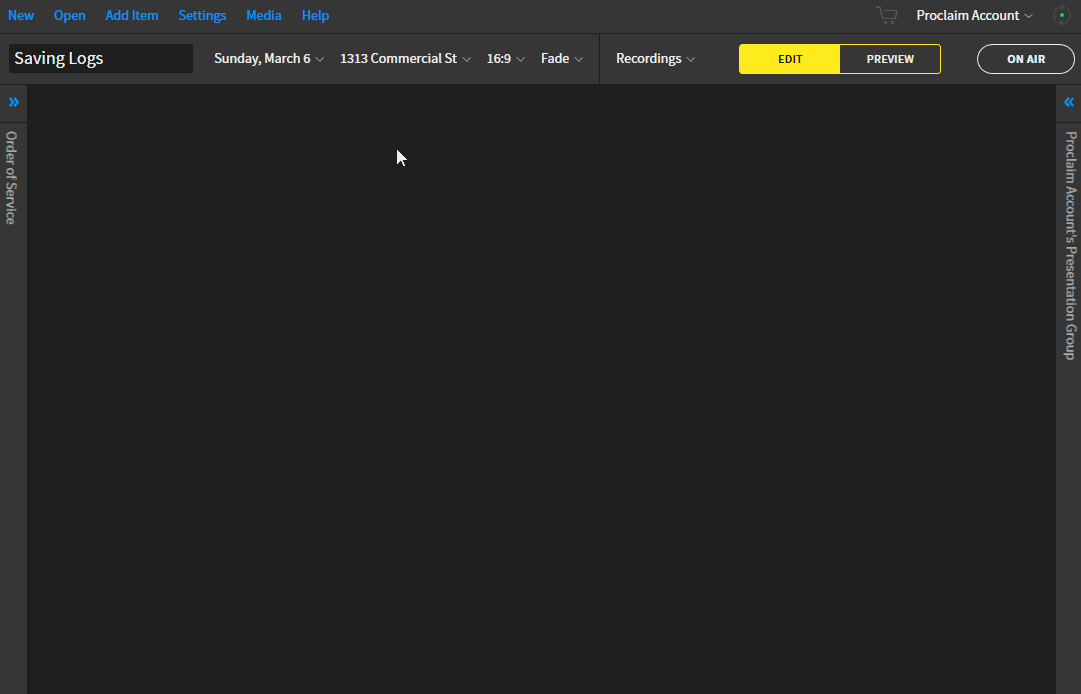 Manually finding log files on Windows
If you cannot open Proclaim, you can still find your log files. On Windows, logs are created in the user's Documents folder at the following path:
%USERPROFILE%\My Documents\Proclaim Log Files\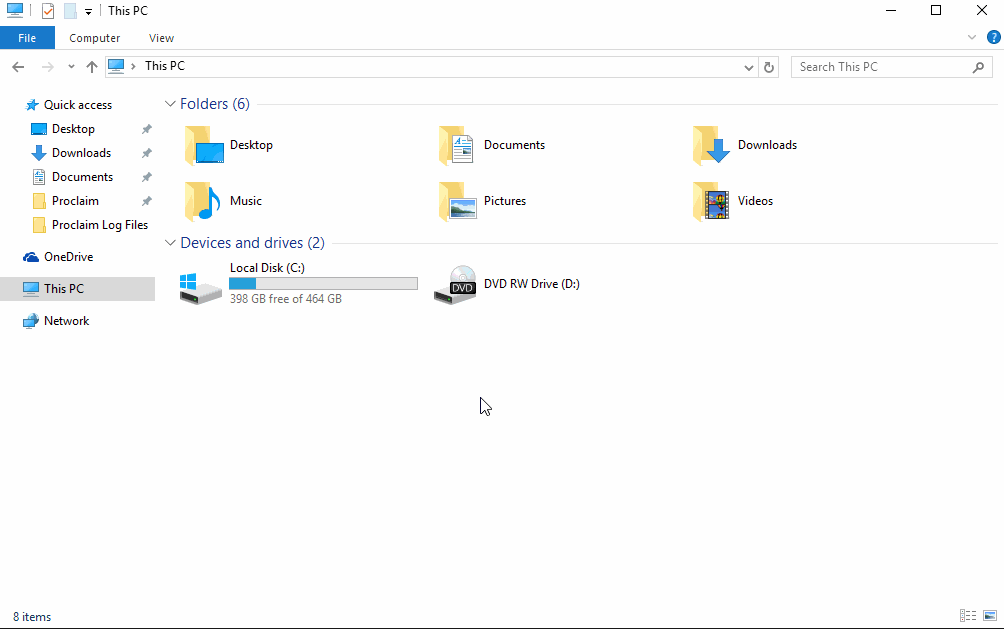 Obtain all of the log files in this directory.
Manually finding installer logs on Windows
If you're encountering an issue where Proclaim won't install, reinstall, or uninstall, you will need to collect your installer logs. These are different from the Proclaim program log files. The installer logs for Proclaim can be located in the following directory:
%LOCALAPPDATA%\Temp\Logos Log Files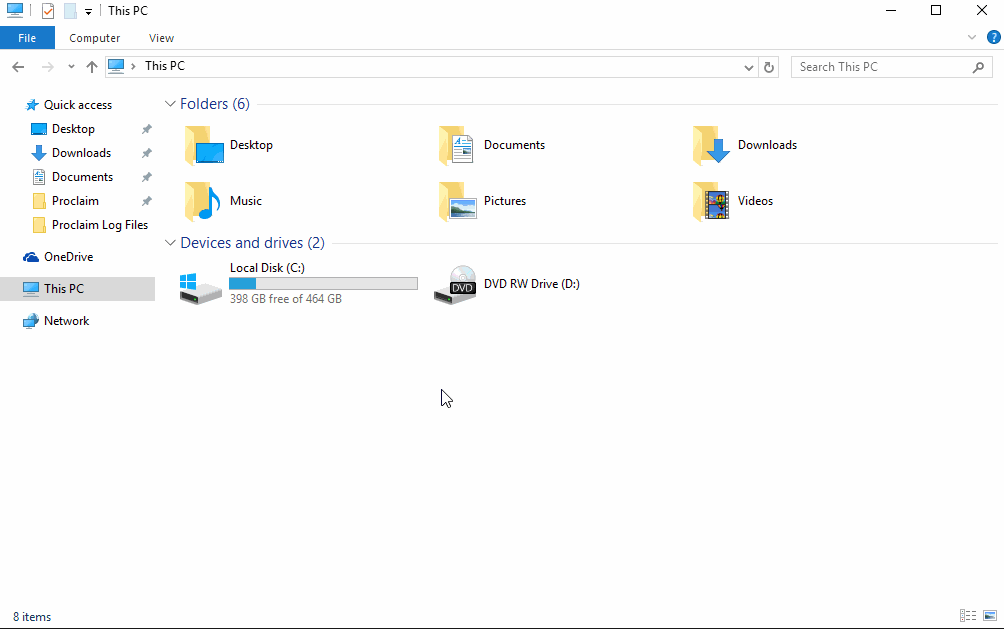 Manually finding log files on Mac
On Mac, log files are created in your Application Support folder at the following path:
/Users/[username]/(~Library)/Application Support/Proclaim/Logging/
The Library folder might be hidden. If so, press ⌘CMD + Shift + G and enter "~/library" into the box.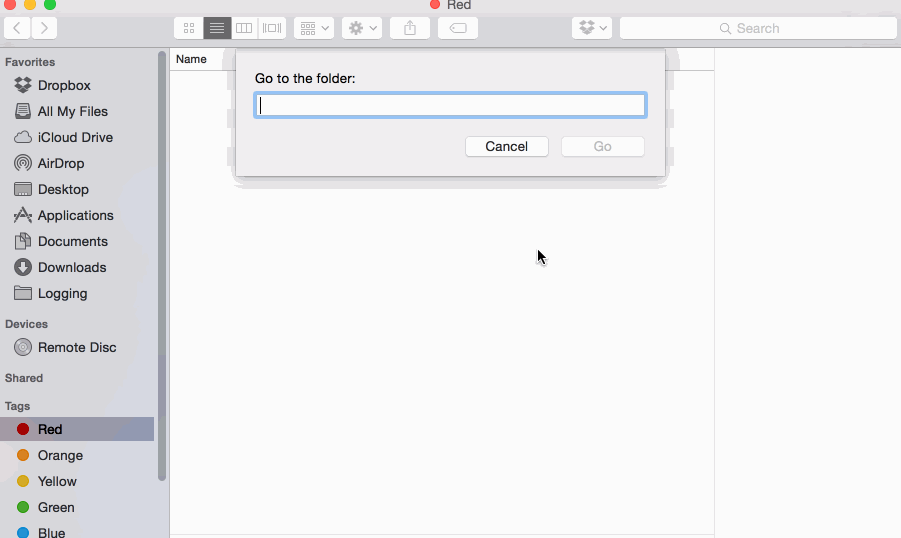 Now that you have the log file(s), email them to proclaimdev@faithlife.com.